Natural Soapstone Smudge Bowl Kit
Welcome cleansing energy into your space with this earthy Natural Soapstone Smudge Bowl Set. Holding everything you need for an energetic cleanse, this set comes complete with a smudge pot, natural sand, California white sage smudge, and an instruction card to keep you present. Carved from natural soapstone with its positive, cool, and calming energy, you can keep your sacred space pure and ready. 
"With this smudge pot, I welcome the energy of truth and balance during the sacred ceremony"
Descriptions
Smudging has been around for centuries and is a glorious practice for energetically cleansing a space, removing negative vibes, sweetening the air both physically and spiritually, and welcoming new modes of wisdom and thinking. Loved by shamans, healers, and ancestral cultures, smudging comes ripened with health, harmony, and opening your head and heart. 
This beautiful smudge pot comes carved from natural soapstone. Soapstone brings its own benefits. This natural material takes its name from its soft tactile nature and its nonporous properties. Blessed with a natural look that brings us back to nature, this material is also used in Native American carvings as it yields to the artistic touch. Soapstone is blessed with a balancing effect and radiates calming vibrations. It also carries notes of truth and rational thinking without losing sight of its creative spirit. 
This set also comes with California White Sage for smudging. Wild and wonderful with its silver shades, California White Sage is perfect for ceremonial use and cleansing negative energies. It can bring its antioxidant benefits and long history of healing to the table. 
Details
Kit includes Smudge Bowl, Natural Sand, California White Sage Smudge, Smudging Card
Size:

 

5" diameter, 1.25" height
Material:

 

SoapStone
Size, color & texture of stone may vary
Hand Made in India

Can be used for Smudge, Incense Resin, Incense Sticks & Cones
+ READ FULL DESCRIPTION
---
---
Size Guide

Fitted Sheet (W x L x D)
CALI KING
72" X 84" X 16"

Flat Sheet (W x L)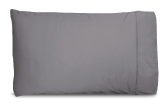 Pillow Case (W x L)

Duvet Cover (W x L)
Comforter (W x L)
| | Fitted Sheet (W x L x D) | Flat Sheet (W x L) | Pillow Case (W x L) | Duvet Cover (W x L) | Comforter (W x L) |
| --- | --- | --- | --- | --- | --- |
| TWIN | 39" X 75" X 16" | 71" X 98" | 20" X 27" | 64" X 90" | 64" X 90" |
| FULL | 54" X 75" X 16" | 86" X 98" | 20" X 27" | 90" X 94" | 90" X 92" |
| QUEEN | 60" X 80" X 16" | 94" X 102" | 20" X 27" | 90" X 94" | 90" X 92" |
| KING | 76" X 80" X 16" | 112" X 104" | 20" X 37" | 104" X 94" | 104" X 92" |
| CALI KING | 72" X 84" X 16" | 110" X 104" | 20" X 37" | 104" X 94" | 104" X 92" |
Enter your email for a free gift